And don't forget Dave Weathers
So I'm driving to work the other day, jacked and pumped to be listening to the Sox on the radio for the first time this spring. But shortly after I twisted the dial, something horrible happened:
Jerry Trupiano spoke. And my ears, remembering the Trupiano-induced horrors I'd put them through in summers past, began to gently weep.
Seriously, within the first two minutes of listening to the game - two minutes! - Trupiano managed to pull off the following patented, predictable annoyances:
• He made groan-inducing crack about Phillies outfielder Michael Bourn involving the movie "The Bourne Identity."
• He asked Joe Castiglione why he has White-Out all over his computer screen (Castig was having trouble typing. Get it? White-Out! On the computer screen! It's comedic genius, I tell you!)
• He guffawed something else ridiculous that slipped my mind while I was fighting back the urge to drive into the guardrail and spare my eardrums the anguish.
Had Trupiano bellowed "SWING AND A DRIVE!!!!" on a routine flyball to shallow center, updated the Cardinals score 43 times an inning while rarely mentioning the score of the game taking place in front of him, or oh-so-wryly noted that David Bell would be a lock to make the All-Things That Make Noise team, then I'd have said ol' Troop is already in midseason form.
I know, it's spring, he's harmless, I should lighten up. But man,
two minutes
. Two minutes into the season, and Trupiano is already driving me nuts like it's July, the Sox are down a run to the Yankees in the ninth, and he's oblivious to the tension while trying to figure out who joins Flash Gordon on his All-Superhero team. Arggh.
(Deep breath . . . okay, there, all better.)
Anyway, I'll have a new column posted in the wee hours tonight, if not sooner. Til then, a few Random Lists of Five:
Five Final Four teams I remember fondly:
1. 1988 Kansas (Danny Manning was the best one-man band since Bird in '79)
2. 1983 Houston Phi Slamma Jamma (Clyde the Glide, Akeem, and a jive-talking lost soul named Benny Anders)
3. 1990 Georgia Tech (Dennis Scott launching 3s, Kenny Anderson controlling the court like a young Tiny Archibald, and Brian Oliver doing everything else)
4. 1982 North Carolina (Sam Perkins, James Worthy . . . and introducing Michael Jordan).
5.
1977 Marquette
(Butch Lee
pictured above
, Bo Ellis, the unfortunately named Jerome Whitehead, and of course, irrepressible Al McGuire)
Five of Jose Canseco's teammates on the 1995-'96 Red Sox, not that we're implying anything, of course:
1. Roger Clemens
2. Mo Vaughn
3. John Valentin
4. Nomar Garciaparra (in September)
5. Ken Grundt (And if you remember
Ken Grundt
, you are either Ken Grundt or a far better fan than I. There's no way meathead Canseco remembers Ken Grundt, that's for sure.)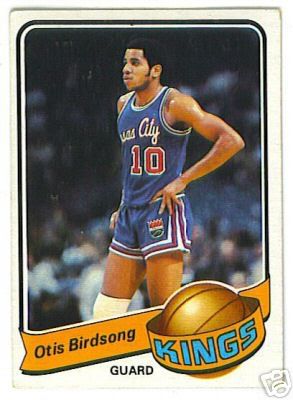 Five starters for the fun but forgotten 1980-'81 Kansas City Kings:
1. Sam Lacey, center
2. Bill Robinzine, forward (known for picking glass out of his hair after one of Darryl Dawkins's famous backboard-shattering dunks; tragically, committed suicide shortly after his career ended)
3. Scott Wedman, forward (an All-Star with the Kings, a sweet-shooting seventh man for the greatest NBA team of all-time, your '85-'86 Boston Celtics
4. Otis Birdsong, shooting guard (also later played for Celtics, though not effectively)
5. Phil Ford, point guard (one of the premier guards in the league for a brief time before he encountered the same demons that ruined a lot of NBA players in the late-'70s)
Five players taken ahead of Paul Pierce in the 1998 NBA Draft:
1. Michael Olowokandi, (first, L.A. Clippers . . . God bless Elgin Baylor.)
2. Raef LaFrentz, (third, Denver . . . so Pierce wasn't even the first Jayhawk drafted)
3. Robert Traylor, (firth, Dallas . . . a mistake they quickly corrected)
4. Jason Williams, (seventh, Sacramento)
5. Dirk Nowitzki (ninth, Milwaukee . . . and they inexplicably traded him in a deal for Traylor)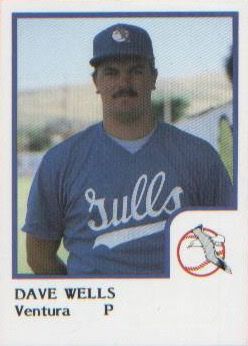 Five pitchers who are not listed among the freakin' loaded 1992 Blue Jays' top five starters on baseball-reference.com:
1. David Wells
2. Al Leiter
3. David Cone (loophole: he was a stretch-run pickup)
4. Pat Hentgen
5. Ricky Trlicek (a first-ballot Dan Duquette Scrap Heap Hall of Famer)
Five Maine Guides who'd be forgotten if not for their unforgettable names:
1.
Junior Noboa
(hey, you'd go by Junior too if your real name was Milciades Arturo Noboa Diaz)
2. Greg Legg (a career
.409 hitter in the big leagues
- take that, Ted Williams)
3. Pichy DeLeon (his real name was Luis . . . which also happened to be
his brother's
name)
4. Shanie Dugas
5.
Jerry Ujdur
Five lousy Red Sox catchers:
1. Roger LaFrancois (if I'm not mistaken, he spent the
entire
'82 season on the Sox roster and
got 10 at-bats
.)
2.
Mike O'Berry
3. Dave Sax
4. Dave Valle
5. Marc Sullivan (the original Boston "ThanksDad")
Five Carr/Pitino Era Celtics who probably weren't skilled enough to play for the Yakima Sun Kings:
1. Brent Szabo
2.
Nate Driggers
3.
Reggie Hanson
4.
Michael Hawkins
5. Steve Hamer (Really, I don't even know what to say about this layup-botching crew)
Five All-Time Yankees Who Don't Make Me Want To Projectile Vomit:
1. Willie Randolph (the shred of class in the Bronx Zoo)
2. Mariano Rivera (have to admire the good-natured way he handled the mock ovation at Fenway before the ring ceremony)
3. Kevin Brown (Mr. Clutch)
4. Flash Gordon (loved him with the Sox, always felt he was beatable as a Yankee . . . and yes, Troop, he definitely makes the All-Superhero team.)
5. Dave Winfield (Mr. May
still
exudes cool).
Five Greatest Kicks Of Adam Vinatieri's Patriots Career, And I'll Keep The Description Simple Because You Know Them All By Heart:
1. Rams. Super Bowl. Won game.
2. Raiders. Snow Bowl. Tied game.
3. Panthers. Super Bowl. Won game.
4. Raiders. Snow Bowl. Won game.
5. Titans. Modern-Day Ice Bowl. Won game.
Five lousy Patriots kickers:
1. Scott "Missin'" Sisson
2. Charlie Baumann
3. David Posey
4. Fred Steinfort
5. Teddy Garcia
Five Free Agents The Patriots Coulda/Shoulda Coveted:
1. Will Witherspoon, linebacker, Carolina (underrated, but now that he's a Ram, overpaid)
2. Tank Williams, safety, Tennessee (suited to be Rodney's eventual successor?)
3. Brian Finneran, wide receiver, Atlanta (after chasing around Michael Vick's stray bullets all these years, you'd think he'd beg to play with Tom Brady).
4. Adam Vinatieri, kicker, three-time champs (Are you getting the hint here? There's still hope, right?)
5. Willie McGinest, linebacker, three-time champs (he's aging, but I don't want to see the consummate Patriot play elsewhere)
Five semi-sleeper 2006 AL Cy Young candidates:
1. Josh Beckett, Boston (I'm predicting 23 wins. For real.)
2. Danny Haren, Oakland (or his teammate, Rich Harden)
3. Felix Hernandez, Seattle (filthy repertoire; could be Gooden circa '84)
4. Jose Contreras, Chicago (unhittable in the postseason; at age 48 or whatever he is, seems to finally have the confidence to match his stuff)
5. Scott Kazmir, Tampa Bay (snicker if you wish, but the D-Rays are going to score runs, and this kid has Ron Guidry's arm. It could happen fast.)
Five Favorite Breakfast Options For Barry Bonds:
1. Wheetabix sprinkled with Winstrol
2. Quaker Creatine 'N' Oats
3. Andro and Insulin Omelet
4. Grape Nuts (coincidentally, that also describes a certain 'roid-shriveled part of his anatomy)
5. Pop Tarts (injected into his a--)
Five Players Whose Combination Of Talent, Charisma, Inclusiveness, Determination And Sheer Joy Remind Me Of Kirby Puckett:
1.
2.
3.
4.
5.
(Sadly, there was but one Puck.)