TATB Live: Patriots at Vikings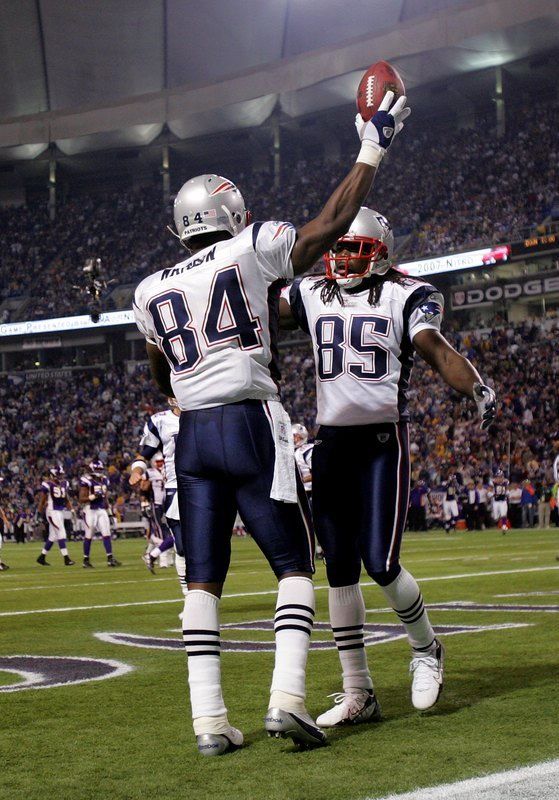 Cue the over-the-top Brent Musburger intro:
You're looking live at TATB Headquarters, in the city of lights, Wells, Me., where within this pasty-white, sleep-deprived blogger beats the heart of a champion . . . !
Can you tell I spent the brunt of the afternoon watching '80s Celtics highlights on ESPN Classic? Anyway, I'm here, couch-bound and ready to roll. I'm stocked with Gritty's Halloween Ale and Triscuits, the infant and toddler beasts are snoozing, and I'm pretty sure my wife packed up the cats and left me an hour ago. Either that or she's in the kitchen making snacks.
Against all odds, we've even picked up on a few relevant tidbits during the pregame show:
• Brad Johnson has a higher winning percentage than Troy Aikman and Phil Simms, yet he's the oldest and lowest-paid starting quarterback in the league. In other words, he might be the best journeyman in recent league history.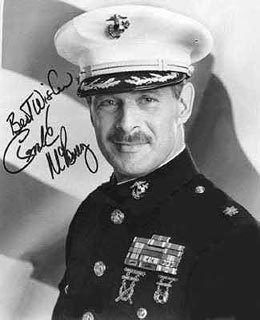 • Glad to see Gerald McRaney of "Major Dad" fame is getting work again, even if it is under the pseudonym "Brad Childress."
• Michael Irvin wouldn't pick the Patriots to beat the Maine ThunderThighs of N.E. Women's Prison Football League. Tiki was right about him, but we already knew that, didn't we?
• Bill Belichick has cut off the sleeves on his hoodie tonight. He looks ridiculous, like a middle-aged woman heading off to Curves for her afternoon 1/2-mile walk on the treadmill.
• Tonight is the one-year anniversary of Tedy Bruschi's comeback from a stroke. To commemorate the moment, ESPN ran the heartwarming story of Bruschi's meeting with a young Patriots fan with heart problems. It's about the 54th time in the last six months they've shown this. Another 54 viewings or so and maybe then it won't put a lump in my throat.
You betcha I'm ready for some football, Paris! Let's go, you dirty . . .
FIRST QUARTER
Damn, it's
loud
in the Metrodome - reminds me of the Homer Hanky days during the Twins' '87 World Series run. Hey, is that
Les Straker
?
. . . well, it's not quite so loud now, is it? Brady goes 6 for 6, the key play being a 46-yard strike to the ever-improving Doug Gabriel on 3rd and 10 deep in Minnesota territory,
and a nice grab by Reche Caldwell and his giant freakin' eyes gives the Pats a 7-0.
Now that's how you shut 'em up.
Bethel Johnson returns the kickoff for the Vikings to the 31. What are the odds Ol' Million-Dollar Legs, Ten-Cent Head showed up at the Metrodome yesterday morning expecting to have a game?
East Boston's own Jermaine Wiggins with a plodding 10-yard reception on Johnson's first throw. I'm having Snow Bowl flashbacks. And I like it.
Minnesota advances to the Pats 40, where Junior Seau makes a big hit on 2d and 11, and Tully Banta-Cain thwarts the drive on 3rd and 11, forcing a punt. I'm enjoying the Seau rejuvenation (he's leading the team in tackles, if I'm not mistaken), but he does always let you know he made the tackle, doesn't he?
Third and 4 from the Minnesota 16, Brady rolls out under pressure and throws deep down the right sideline to Benjamin Watson, who loses a jump ball to the ageless Darren Sharper. I'd say it's inexcusable, particularly since Watson dropped a pass on previously play (is it too soon to call him "enigmatic Ben Watson" yet?), but Sharper has been making interceptions just like this one for a decade now. Just an excellent player, maybe even a Hall of Famer.
Johnson throws a deep helium balloon to Bethel, who runs the only play he knows: "Run, Bethel, Run!" Three Patriots are there to bust it up. Geez, it's not like they expected him to cut or anything.
Rosey Colvin clobbers Johnson on 3rd and 8, but he dumps the ball off to Tony Richardson (the longtime Chief dating back to the Ed Podolak era, I believe), and Richardson tiptoes his way to a first down at the New England 16. It's gettin' loud again.
Chester Taylor runs a lot tougher than you'd expect someone named Chester Taylor to run. First and goal, Vikings.
I forgot to check during the pregame - is Seymour out? Dammit, where's Mike Reiss when I need him. (Big Sey is dressed, but not starting, Joe Theismann dutifully informs me. Thanks, Joe. Hey, do you think his LT-altered leg aches on rainy days?)
Johnson throws an eephus pitch into Rodney Harrison's bread basket, and the Pats take over at the 2. The interception was so bad, Drew Bledsoe is sitting on his couch right now making fun of him.
SECOND QUARTER
Brady has all day to throw, and his accuracy is as sharp as it as been all season. He's already hit Gabriel four times, and he just connected with Watson on a 40-yarder down the right seam with a perfect throw.
Screen pass to Maroney, who does his Tazmanian Devil thing and gains another 15 yards. He might be my favorite Patriots rookie since Curtis Martin . . . and he might be better. Seriously.
The Patriots offense is just eviscerating the Vikings right now - this time it's Dillon banging his way up to the Minnesota 6. It's like Charlie Weis is calling the plays . . .
. . . and of course, being the jinx that I am, while I'm spell-checking "eviscerate," the drive stalls. Gostkowski delivers the 3, though, and
it's 10-0, Pats.
How's this for a Man Law, Burt? Anyone who looks like he borrowed Kenny Rogers's face lift should not be setting policy for other dudes.
Well, it's starting to look like Belichick and defensive coordinator Dean Pees have Johnson solved - he just threw another terrible interception, this time to Chad Scott on a badly underthrown pass. I suspect they're going to force him to throw deep . . . and it sure looks like he can't, and probably couldn't when he was backing up Casey Weldon at Florida St. Pats take over at the Minnesota 40.
Dean Pees? Why, of course he does. (Sorry.)
Nothing doing on this Pats drive. Get Brady gone! He's killing them! Bring back Michael Bishop! Vikings take over at the Pats 20 after a punt, and the Vikings promptly go three and out. Are you on the edge of your seat?
Theismann: "I always thought Dan Marino was the master of sliding around in the pocket and avoiding pressure. Tom Brady does the same thing, and it is remarkable how he remains so composed under pressure." See, sometimes even a blind squirrel with a snapped tibia finds a nut.
Third down and 10 at the New England 23. Brady hits Reche Caldwell on the old receiver screen that Deion Branch ran so well. Matt Light absolutely blows up a Vikings linebacker, and Caldwell manages to keep his eyes in his sockets long enough to sprint all the way to the Vikings 40. Just a perfectly executed play. Are we
sure
Weis isn't in the house?
Finally, a Fred Smoot sighting. He's like Snoop Dogg multiplied by Captain Stubing.
During the pregame, ESPN showed some NFL Films footage of a miked-up Belichick. At one point, we hear him admonishing Watson to catch the ball with his hands, not his pads. Tonight, two passes have doinked off Big Ben's hands, including one just now at the Minnesota 10. Might be time to go back to trapping it against the body, big guy.
Brady has completed passes to eight different receivers tonight, and the much-maligned wideouts have a total of 148 yards with 2 minutes remaining in the half. I know I say this all the time, but I cannot wait to see how well this offense is clicking late in the season.
Brady, under pressure from both sides, throws a sinker to Watson, who catches it with his
hands
and rumbles into the end zone, capping an 11-play, 74-yard drive.
It's 17-0, Pats
, and the way this one is going, we can look forward to a fourth-quarter of forced banter between Theismann, Kornheiser, and Mike "Dorf on Sportscasting" Tirico. It's the price we pay for a Pats blowout, and I'll gladly take it.
Suzy Kolber just told us that Brady, "Is not as commercialized as some other quarterbacks." Meanwhile, Peyton Manning hurriedly issues a press release announcing he's now endorsing every cereal but Wheaties.
So far, the Vikings look like they still think they're playing for Mike Tice.
It's halftime, peeps, and if you think I'm watching Chris Berman's "Longest Three Minutes in Sports," you're sadly mistaken. Go have a Schlitz and a pierogie or something.
THIRD QUARTER
Okay, we're back . . . and so are the same old Vikings, who plod to midfield before again being forced to punt. (The Run, Bethel, Run! play is not working the way Major Dad Childress drew it up. Shocker.)
One thing I forgot to mention during the first half: When Rodney Harrison introduced the Patriots defense on the telecast, he didn't mention a single player by name. Funny thing is, he wasn't even here during the first Super Bowl, when the Pats made selflessness cool again.
Okay, so maybe this one's not over. Mewelde Moore takes a punt down the right sideline, dodging at least four would-be tacklers and making Josh Miller look like a dorky punter along the way, and suddenly it's
17-7, Patriots
. If Brad Johnson had shown any sign of being able to solve the Patriots' defense, I might be mildly concerned . . .
. . . but I'm not, thanks to Maroney, who returns the Vikings kickoff all the way to the Minnesota 20. If Dave Thomas (the tight end, not the Wendy's founder) hadn't gotten in his way while trying to block the kicker, he'd have gone the distance. Have I mentioned that Maroney brings great joy into my life?
Brady. Troy Brown. Touchdown.
That's
how you answer, sports fans. Vintage - VINTAGE - Patriots football.
It's 24-7, Pats
, and it's so quiet in the Metrodome, you can hear Bryant McKinnie wheezing.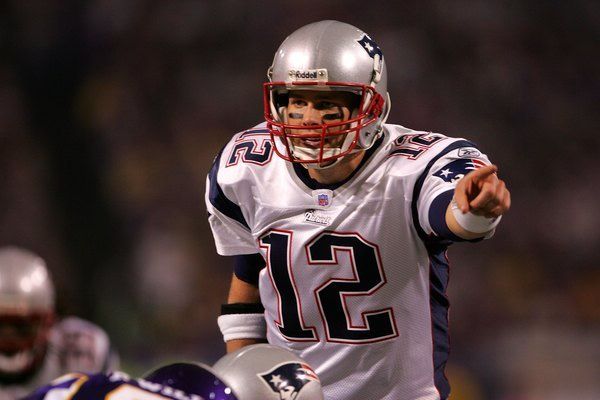 Brady is 20 of 30 for 278 yards, with 3 TDs and a pick, and let me say right now that the numbers don't do his performance justice. This is far and away as well as he has played this season (though he was pretty damn good last week, too), and I'm glad to report to the 'EEI mouthbreathers that his body language is also excellent.
The Vikings stall again, Johnson's pass being batted down on 4th and 3 at the New England 40. How soon before Matt Cassel is warming up in the bullpen?
Hey, just saw that Belichick's kid got busted for weed. Think when his father confronted him about it after picking him up at the police station, he replied, "It is what it is, dad"?
Have the Patriots run tonight? Seriously, I think I remember one Dillon carry, and that's it.
Caldwell catches a receiver screen at the Minnesota 10 and is promptly stripped by Smoot - terrifying words to countless women in the Minneapolis-St. Paul area.
Hey, a Chad Jackson sighting. Did you know he graduated from Hoover High in Alabama, the school featured on the MTV show "Two-A-Days"? I wonder if he had the same ridiculous-looking comb-down hairdo as the rest of those Hoover kids. (And as I'm writing this, Jackson becomes the fourth different Pats receiver to catch a TD tonight, catching a bullet at the Minnesota 5 and scrambling into the end zone. Nice play, rook. It's
31-7, Patriots
, and I say bring on the Colts.)
FOURTH QUARTER
The first play of the quarter sums up Brad Johnson's night perfectly: He drops back to pass. He looks deep, only to realize Bethel Johnson is off chasing a tennis ball somewhere. He looks short. Everyone is blanketed. He looks up, just in time to dodge Colvin . . . but another Patriot buries him. In desperation, he throws a pass toward Taylor in the flat. It hits Mike Vrabel right between the 5 and the 0 on his jersey. Interception. Again. Maybe he should be the lowest-paid starter in the league after all.
Robert Kraft. Blue shirt. White collar. Sartorial splendor!
All right. here's the deal. When the Pats pull Brady, I'm pulling the plug on this baby. It's winnin' time for the Pats, and sleepin' time for me.
Twenty-four point lead, nine minutes left . . . and Brady's still in, and he's
still throwing.
Either Belichick wants the QB and his receivers to get in as much in-game work as possible, or he's trying to teach Childress a lesson for so obviously tweaking him by listing 20-something players on the injury report this week. I suspect the latter.
Heath Evans nearly breaks one . . . but Smoot comes in from behind and pokes out the ball. I'm not even going to attempt a joke here.
Fourth and 5. Brady drops back to pass, gets swarmed, and fumbles. It's unnecessary, and it's also a sign. Get him the hell out, before the catastrophic becomes reality.
And in an item completely unrelated to the last, the line has done a terrific job tonight against the Vikings' vaunted front seven, particularly considering Stephen Neal and Russ Hochstein didn't play. Belichick and Dante Scarnecchia really know the secret to piecing together a cohesive line.
Cassel's in . . . and I'm outta here, but not without a quick summary of the night: Brady (29 of 43, 372 yards, 4 TDs) played like the best QB in the NFL for the first time this season, and not coincidentally, he and his receivers were on the same wavelength all night. This offense could really be something if this rate of improvement continues. And the defense was stellar from the first snap forward - they knew what the Vikings were up to and made Brad Johnson look like Rob Johnson all night. Bottom line, this was an extremely encouraging victory, and one that reaffirms that this team is again a legitimate championship contender. Bring on the Colts, and thanks for reading this far. We'll do it again soon.
Labels: Bethel Johnson, Brad Johnson, Chad Jackson, Darren Sharper, Dean Pees, Fred Smoot, Gerald McRaney, Jermaine Wiggins, Laurence Maroney, Rodney Harrison, TATB Live, Tedy Bruschi, Tom Brady