And don't forget Dave Rozema
No time to write tonight - but there's
always
time for Random Lists of Five . . .
Five Best Quarterbacks I've Ever Seen:
1. Joe Montana
2. John Elway
3. Tom Brady (and climbin' . . . )
4. Dan Marino
5. Steve Young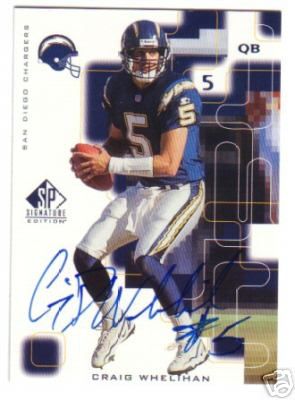 Five Worst Quarterbacks I've Ever Seen:
1.
Craig Whelihan
(Not that he looked out of place, but I'm pretty sure he was required to wear the helmet off the field, too)
2. Spergon Wynn (drafted ahead of Brady)
3. Ryan Leaf (A no-brainer . . . kinda like him)
4. Tony Eason when a pass rusher was within 10 feet ("He should be wearing a dress back there." - John Hannah)
5. Giovanni Carmazzi (drafted ahead of Brady)
Five Greatest Patriots Receivers:
1. Stanley Morgan (He and Harold Jackson took turns running under Grogan's bombs in the late '70s)
2. Troy Brown (as if you have to ask why)
3. Deion Branch (no one else on this list has been a Super Bowl MVP)
3. Gino Cappelletti (tempted to slot Irving Fryar here, but Gino is Mr. Patriot)
5. Terry Glenn (the most talented of the lot, but it's hard to forgive him for trying to sabotage the 2001 season)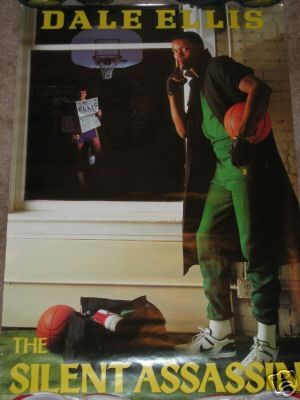 Five Prettiest Jump Shots, 1980s NBA:
1. Larry (duh)
2. Dale Ellis (a thing of beauty - no wasted motion, just a flick of the wrist. And no, I have no idea what's going on in that poster.)
3. Jeff Malone
4. Chris Mullin (gotta have a lefty here somewhere)
5. Byron Scott (one of few players who actually shot a classic
jumper
- as the picture above shows, he was a good two to three feet off the floor at his release point.)
Five Country Songs That Don't Make My Ears Bleed:
1. "Friends in Low Places," Garth Brooks (every time I hear it, I flash back to getting bleepfaced on $1.50 pitchers of Schaefer at Geddy's in Orono, Me. And yes, that is a
happy
, albeit hazy, memory)
2. "She's From Boston," Kenny Chesney (She wears a Red Sox hat/To hide her baby dreds . . . ")
3. "There Goes My Life," Chesney (Gets me every time. If you have a little girl, you understand.)
4. "Rainbow Connection," Willie Nelson. (Though Kermit's version blows Willie's away, of course.)
5. "I Love This Bar," Toby Keith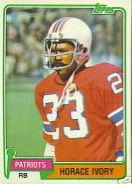 Five Best Patriot Drafts:
1. 1995: Ty Law, Ted Johnson, Curtis Martin, Dave Wohlabaugh (could be two Hall of Famers, though Martin didn't stick around long)
2. 2000: Brady, sixth round, pick 199. Who cares if the rest was roster fodder?
3. 1977: Raymond Clayborn, Stanley Morgan, Horace Ivory (and '76 is very similar with Mike Haynes, Pete Brock and Tim Fox, though all were first rounders)
4. 1996: Terry Glenn, Lawyer Milloy, Tedy Bruschi . . . and a certain clutch kicker came aboard as a free agent.
5. 1973: John Hannah, Sam Cunningham, Darryl Stingley (narrowly edging out Bobby Grier's 1997 Canty-Shaw-Denson masterpiece)
Five Sports Broadcasters/Media Personalities I Hope Get A Permanent Case of Laryngitis:
1. John Dennis (as clueless as he is pompous)
2. Stuart Scott (is it wrong to hope someone smothers him with the other side of the pillow?)
3. Michael Kay (the epitome of everything we hate about Yankees fans)
4. Neil Everett (the smarmiest of the "SportsCenter" anchors, which is a hell of an accomplishment)
5. Jerry Trupiano (the season hasn't even begun, and already I'm angry at him for all the botched home run calls to come)
Five 2005 AL Leaders In OPS, Age 25 Or Under:
1. Mark Teixeira, .954
2. Jhonny Peralta, 885
3. Grady Sizemore, .832
4. Coco Crisp, .810 (admit it - you had no idea the Sox's effervescent new center fielder would be on this list)
5. Jorge Cantu, .808
Five 1997 Washington Bullets:
1. Ben Wallace (I thought Rasheed was on this team too, but I was off by a year)
2. Georghe Muresan
3. Chris Webber
4. Tim Legler
5. Gaylon Nickerson (nope, never heard of him either)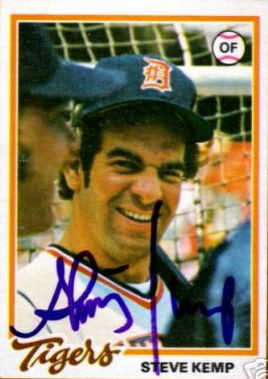 Five Outstanding Players Who Debuted With The 1977 Detroit Tigers:
1. Jack Morris (belongs in the Hall of Fame)
2. Alan Trammell (ditto)
3. Lou Whitaker (well, if you put Trammell in . . . )
4. Lance Parrish
5. Steve Kemp (excellent hitter - posted .318-26-105 numbers in '79 - whose career was shortened by injury)
Five Washed-Up 1982-'83 Yankees Who Were Stars In 1977:
1. John Mayberry
2. Lee Mazzilli
3. Butch Wynegar
4. Butch Hobson (The Yankees? Why, Butch? Why?)
5. Steve Kemp
Five MLBers Who Definitely Are Not Ready For Their Closeup:
1. Julian Tavarez (AAAAAAAAH! AIIIIIEEEEEEE! RUN FOR THE HILLS!!!)
2. Randy Johnson (MY EYES!!! THEY'RE BURNING!!!)
3. That poor Astacio kid for the Astros with the volcano thingies on his face. Yeah,
him
. (And if it turns out he has a health problem beyond really bad acne, I'm going to feel
terrible
.)
4. Willie McGee (for old times' sake)
5. Joe Torre (either the Fox cameras always catch him at the wrong time, or he spends the first seven innings of the game "digging for treasure," so to speak)