James gives Sox strength in numbers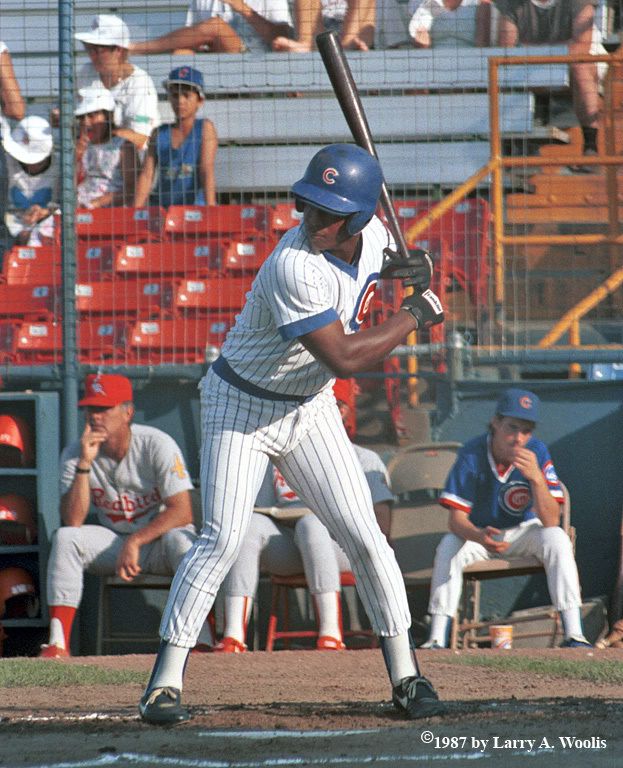 Upon hearing the recent news that the Red Sox hired stat guru Bill James as a full-time adviser, the usual suspects smirked and sneered and pecked out their tired Mike Gimbel/Statman references.
But the diehards? They mostly applauded. James has long been admired by certain factions of baseball fans (read: Fantasy League pencil-necks . . . hi there) for his innovative and insightful statistical analysis. Finally, a progressive move by the Red Sox. Maybe these new owners do know what they're doing.
James is more than a formula-spouting digit-cruncher; he's a fantastically talented writer, too. He wrote a column for Sports Illustrated in the mid-'90s, and articulates his theories in a style that is irreverent and relevant, wry and opinionated. He uses words to make his numbers interesting.
But James's most valuable skill - and this is what will benefit the Red Sox, if they utilize him properly - is his uncanny knack for using past numbers to forecast a player's future.
After his hiring was announced, I dug out a few of his popular Player Ratings books from the early '90s. Several seasons after they were published, they remain a fascinating read. Turns out he was remarkably prescient. Or, as a Monitor colleague said while thumbing through them, "This is unbelievable. For every player he is wrong about, he's right about 20."
To give you a sense of what James might bring to Boston, I scoured the Player Ratings books from the 1993 and 1994 seasons and selected a few evaluations that struck me as funny or notable or just plain interesting.
Most relate to the Red Sox, of course, and some of the comments he wrote way back when could be taken into consideration by current Boston administration today. You'll see what I mean.
Here are a few snippets, each one preceded by the player's name and year James wrote it. Then, in parenthesis, I get the last word, an analysis of his analysis if you will.
I hope you enjoy it as much I as did.

Steve Avery, 1994:
"My guess is that he's in his prime now, and won't be as effective when he reaches 28."
(The Red Sox signed 27-year old Steve Avery to a two-year, $8.75 million contract before the 1997 season. In his two seasons in Boston, he won 16 games and had a 5.45 ERA. His career was over at 29.)
Carlos Baerga, '93:
"He may have been the MVP in the American League last year . . . He hits .300, hits for power, runs the bases well, turns the double play probably better than anybody in the league - and he's 24 and still improving."
(What, no mention of his greatest skill, the Awkward Man Hug? Must have perfected it after his baseball skills eroded.)
Willie Banks, '94:
"Has always had a very good fastball, excellent changeup . . . 10 percent chance of becoming Bob Gibson."
(Instead, Banks went with the percentages - that is, his 90 percent chance of becoming Jesse Jefferson.)

Barry Bonds '94:
"You probably don't want to hear this, but Ted Williams was never the player this guy is. Bonds steals more bases every year than Williams did in his career. Bonds is a vastly better outfielder. Williams never hit 46 homers, and never had to play in some place like Candlestick Park. Williams never won three MVP awards in four years, or three MVP awards period."
(To think he wrote this seven seasons ago. Bet he argues that Bonds is the best player of all-time now.)

Ellis Burks, '93:
"His '92 season was ended by a disc problem . . . his chances of being a big star are almost entirely gone . . . although he could be a bargain at 90 percent."
(Rant time: I always thought Boston fans held Burks's injuries against him, painted him as a malingerer, and ran him out of town, all the while embracing that false-hustling idiot Mike Greenwell. Never made any sense to me. Or maybe I didn't want it to.)
John Burkett '94:
"I wouldn't touch this guy with a 10-foot pole. . . . He's simply not as good as his record."
(Some things never change.)

Jose Canseco, '94:
"He is probably all but done . . . his chance to be a star now is to be Cecil Fielder, to hit 50 homers, but he needs to stay healthy to do that, and he needs to grow up to stay healthy."
(Boy, James absolutely nailed it here. And the Sox, bless their little brains, traded for Canseco while the '94 book was still in print.)

Frank Castillo '94:
"Had a miserable year for no really obvious reason, and his future is in doubt."
(Again: Some things never change.)

Jack Clark, '93.
"Oh my god, my career is in trouble, get me another Lamborghini."
(Can't . . . type . . . paralyzed . . . with . . . laughter.)

Rich Garces '94:
"He's been plagued by minor injuries and serious weight problems. . . Still throws hard but has lost all semblance of command. His future is very cloudy."
(And, one more time: Some things never . . .)

Jose Offerman, '93:
"He was expected to make 35 errors but overachieved, making 42."
(That's the last time "Offerman" and "overachieved" shared the same sentence.)

Hipolito Pichardo, '93:
"Looks like Michael Jackson, needs to develop a better breaking pitch."
(Quit on the Red Sox during the 2001 season. Last seen dangling a toddler over a balcony.)

Phil Plantier, '93:
"His future remains very bright. I believe he will overcome his current problems and become one of the best players of the 1990s."
(James swung for the fences . . . and missed by a mile. Kinda like Plantier.)

Manny Ramirez '94:
"Best hitting prospect to come to majors since Frank Thomas and Juan Gonzalez . . . Nobody talks about his fielding."
(Nowadays, nobody talks about his hitting. They're too busy griping about his hairdo.)
Bret Saberhagen '94:
"He struggles in mid-summer, and usually spends it on the DL. I don't mean to be patronizing, but managers can be astonishingly slow learners, so let me explain this. PUT A PITCH LIMIT ON HIM. HE'S GOING TO KEEP GETTING HURT. Seven innings, understand? Skip a turn in the rotation once in a while."
(Managers can be astonishingly slow learners? Not sure, but I think he's predicting the rise of Grady Little there.)

Bob Tewksbury, '94:
"The National League hit .301 against him, and he led the league in hits allowed with 258. If he wasn't the best control pitcher in 70 years, this would worry you. He has pretty clearly established the ability to win if the league hits .300 against him, and to win big if they hit .270."
(Yep, that was our Tewks.)

Mo Vaughn, '94:
"Mike Easler says he'll be better than Frank Thomas. He's out of his mind. . . . His attitude was questioned in 1992, but when you drive in 100 runs, your attitude improves."
(And apparently, when you gain 100 pounds, your attitude worsens.)

Tim Wakefield, '94:
"He hadn't been throwing the knuckleball very long before he had the baseball world roped and tied, and perhaps it was inevitable that his first rough stretch would send him reeling. . . . He's not a safe pick, but I think he'll have a good career."
(Eight seasons later, and he's smack in the middle of that good career. Would anyone be surprised if it lasted another eight?)
Chico Walker, '93:
"Switch hitter, plays all over the field like Tony Phillips, still an outstanding baserunner at 34. . . He'd have about 1,500 hits by now if he'd come up with the Red Sox about 1980, but they didn't think he could play."
(Guess he was no Ed Jurak. In a related story, remember to check out Howard Bryant's terrific new book on race and the Red Sox.)
And one more, written by me, in full tribute and admiration.

Bill James, 2002:
"As versatile as Chico Walker, as accurate as Bob Tewksbury, he's the Barry Bonds of statistical analysts. In time, might well be regarded as the Red Sox's best offseason move of 2002."
Originally published in the Concord Monitor, 2002)