Select few
I believe
Art Monk
, the magnet-mitted Redskin, should have taken his rightful place in Canton many Sundays ago.
Ray Guy, the Raiders' graceful punter? Drew Pearson, the Cowboys' graceful receiver? They're long overdue, too.
Cliff Harris, the helmet-cracking, chrome-domed safety from the days when Dallas really was America's Team? Give him that mustard-colored jacket and a toupee to match.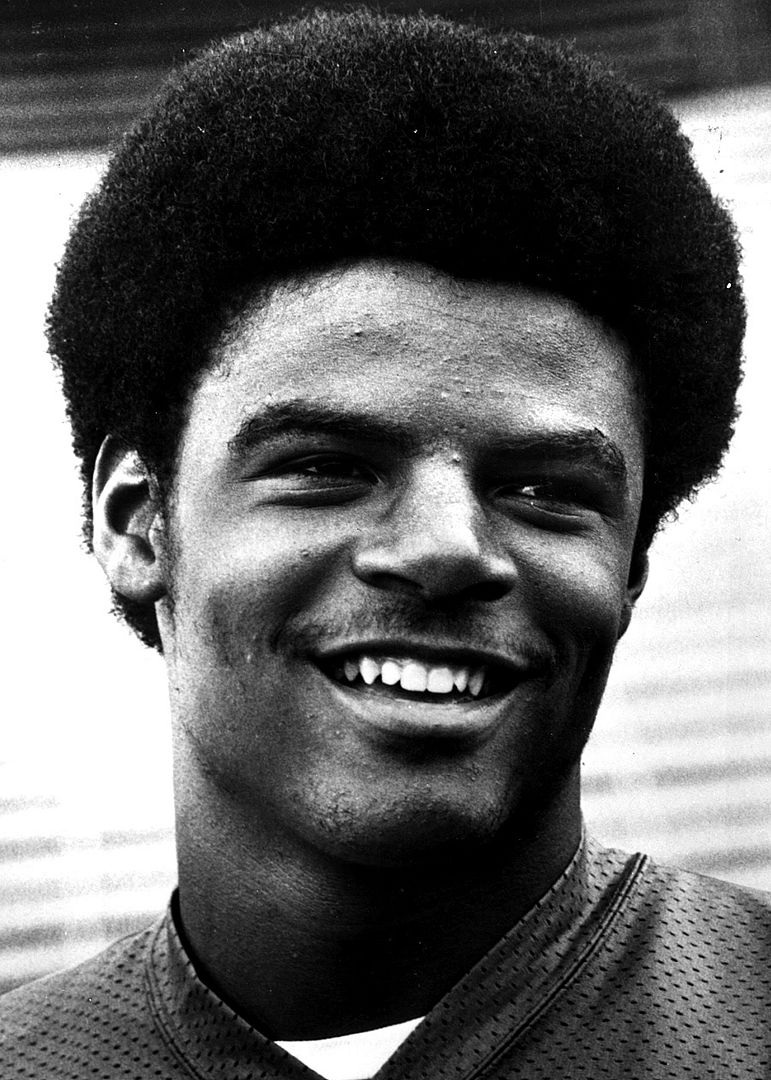 And why Andre Tippett - the second-best pash rushing linebacker of his era, a destructive force cursed to toil on some self-destructive teams - doesn't get within a long pass of the Pro Football Hall of Fame remains a mystery.
One suspects it's yet another strike against the 39 media members who have the priviledge of a vote; they unfailingly come across as cliquish, defensive, and drunk on clout when it comes time to defend their overly exclusionary decision-making.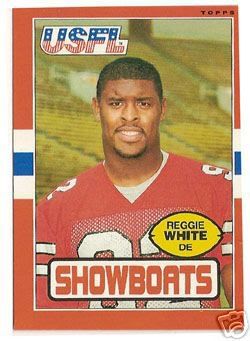 So we football junkies have to be satisfied by victories when we can get them, and its a pleasure to say we had a few today. The 39 media members got it right this year, chosing six new enshrinees, the maximum number permitted in one class. The sparkling careers of Troy Aikman, Warren Moon, Reggie White, Harry Carson, John Madden and Rayfield Wright - forever known as the Class of '06 - became a little more legendary today.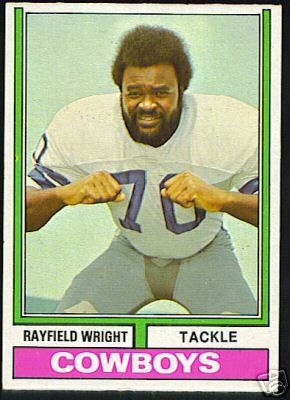 I was curious if Aikman would get in on his first try. While he is one of the greatest winners the league has known, having deftly quarterbacked the Cowboys' dynasty to three Super Bowls in the early '90s, his statistics were always fairly pedestrian. His career-high for touchdown passes in a season was a mere 23, and he finished his 12-year career with only 165 TD passes against 141 interceptions.

Even the most rabidly irrational Cowboy fans - and I'm including the true TurboDorks, such as someone who, oh, I don't know, would actually collect nerdy little team-photo plaques from all of Dallas' Super Bowl teams - will concede Emmitt Smith and the monstrous offensive line did much of the dirty work, and toward the end of his career Aikman wasn't always at his best when his team was shorthanded. (The little birdies circling his oft-concussed coconut probably didn't help.)
But much like a certain current Patriots passer, he was someone whom you trusted entirely in the most crucial moments, and that's the absolute best compliment you can pay a quarterback. It shouldn't be held against him that he was blessed with perfect timing. That his career converged with Emmitt Smith's and Michael Irvin's was a fortuitous twists of fate, sure, but Dallas wouldn't have been three-time champions without all three men.
(I do admit that I took certain glee in watching Aikman get in while Irvin - his favorite target and the statistically superior player of the two - got left out for the second year in a row. Irvin's time will come, but for now I like to think his exclusion is based on karma: Aikman's a class act and a joy to listen to in the broadcast booth. Irvin . . . well, he is neither of those things, to put it nicely. It's probably too much to ask to hope that the temporary slight humbles him.)
Yes, Aikman was a Hall of Fame performer in his own right. The same goes for his fellow quarterback Moon, though for entirely different reasons. Moon never won a Super Bowl - in fact, he was the losing QB in the
biggest gag job in NFL history
.
But he racked up 51,061 yards of total offense and 313 touchdowns in the NFL, and there's no telling what else he would have accomplished had he not been forced to begin his career in Canada because, for reasons inexplicable or perhaps more sinister. Can you believe not a single NFL team would give him a shot after a record-setting career at the University of Washington? Only after he won five Grey Cups in six seasons did the NFL give him a look. He signed with Houston as a free agent in '84, and became an immediate star. Moon, the first black quarterback in Canton, deserves to be a Hall of Famer not only for what he accomplished, but for what he endured.
White? He was merely the most dominant (198 sacks in 15 seasons) defensive lineman of his time, if not all time. (Somewhere, Max Lane is weeping, sipping from his flask and nodding in agreement.) If his selection was not unanimous, then I'm assuming George King somehow weaseled his way into getting a Hall of Fame vote. White's as automatic as automatic can be, and it's terribly tragic that he did not live to see the day. Something tells me he would have come up with a memorable speech.
Carson was the best-tackling inside linebacker of his era (with apologies to Steve Nelson), and later on was the brain to LT's brawn on those dominant Giants defenses of the mid-'80s. And Madden belongs for a wide range of accomplishments - Super Bowl-winning coach, immensely popular broadcaster, inventor of the turducken, and, in amping up his coolness quotient with the current generation, lending his name to the greatest sports video game since Bo Jackson was ruling TecmoBowl.
While a nitpicker might suggest that either of the Thomases - the Bills' Thurman or the Chiefs' late, great Derrick - were more deserving than Wright, our credibility would be compromised if we didn't admit that we were too young to have seen the former Cowboys tackle in his mid-'70s prime. (Though his football card suggests he shared a barber with Don King, which is cool by us.)
Anyway, it's always a good policy to avoid judging what you do not know, so let's put it this way: If Wright's good enough to gain approval of the too-finicky Hall voters, we figure he would have won our admiration years ago.
Just like so many others still waiting for the Hall to call.